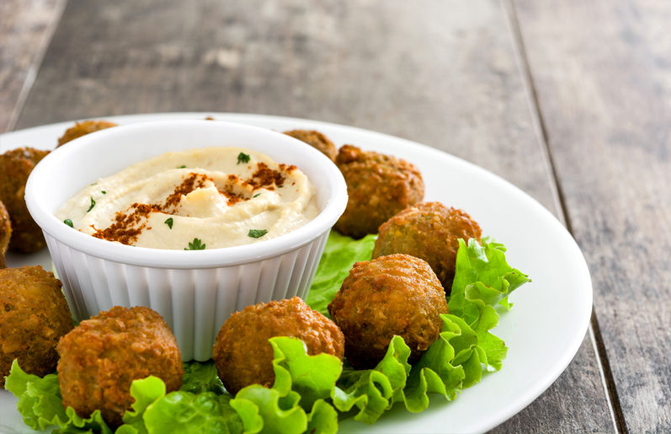 Vegan Falafel with
Mexican Tofu Spread
Ingredients
2 400g cans boiled chickpea
2 tbsp psyllium husks or ground flax seeds
1 cup fresh parsley, chopped
1 carrot, grated
1 onion, diced
6 garlic cloves, mashed
4 tbsp chickpea flour
1 tsp sweet paprika
1/2 tsp ground cumin
Salt and pepper, to taste
2 tbsp tahini paste
Oil for frying
Preparations
Blend boiled chickpeas in the food processor until they have a paste-like consistency.
Put them in a large bowl and blend in all the other ingredients, except oil and Mexican Tofu Spread.
Heat some oil in a non-stick frying pan.
Make the patties – 1 tbsp per patty.
Fry them 2 minutes on each side.
Put the falafels on a plate covered with a paper towel, in order to absorb all excess oil.
Serve with Tofu Spread!